Chambers call for structural changes to revive the Single Market
16/01/2023
2023 marks the 30th anniversary of the single market, the flagship achievement of Europe's integration process. The EU has evolved into the world's most integrated transnational market and became more than just a free trade area with no cross-border custom duties. Eurochambres fully supports the von der Leyen Commission's commitments towards further strengthening the single market and creating a real European level-playing field for businesses and entrepreneurs to thrive. However, and after decades of important reforms and steady growth, structural regulatory obstacles and non-technical barriers continue to hold businesses back.
The single market remains quite uneven, and the scope and depth of integration vary across its four freedoms, much more developed for goods than for services or capital. The increasing shift from goods production to services has had drastic implications for the economic leadership of European companies, with American and Chinese counterparts taking over in terms of market capitalisation. Statistics shows that Europe is underperforming in terms of newly created firms and blue-chips and third country competitors are  setting the pace when it comes to the digital economic and future-oriented technologies.
The upcoming European Commission's Communication on the "Single Market at 30" must meet head-on the challenges identified in the letter co-signed by Eurochambres and like-minded businesses representatives last year. This will lay the ground to revive Europe's economic integration. The lack of momentum in deepening the single market over the past decade is troubling to the business community and does not reflect the immense growth potential that services, knowledge, skills and innovation can offer for Europe. Single market policies also encompass a wider set of issues wherein a more business-conducive legal framework is often affected by flanking political decisions or trade-offs which take a toll on regulatory alignment and economic competitiveness.
The path to "promote our European way of life" lies in working together at both EU and national  level towards revitalising the integration process by lowering businesses' cost of entry, reducing administrative burdens, bottlenecks, and barriers to stimulate growth and tackle the challenges brought by the digital and sustainable transition. Europe needs to reinvigorate and complete the single market as a central part of a sustained drive for recovery.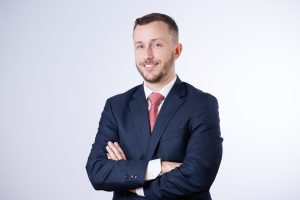 Frederico Martins - Eurochambres Senior Policy Advisor for Single Market